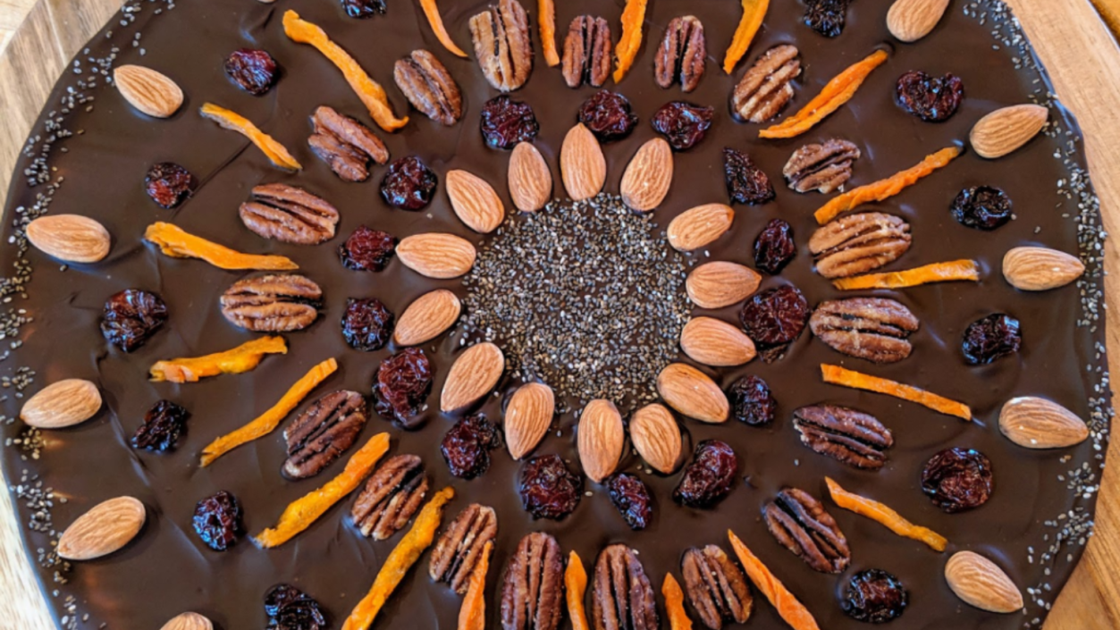 Show your love and creativity with three easy-to-make gifts | Taste, the Santa Fe dining scene
My favorite thing about this time of year is the opportunity to find magic all around. Sometimes it's as simple as walking out my front door and smelling the scent of piñon wood from fireplaces in the neighborhood. Sometimes it's bundling the kids in their pajamas and driving around town to see the lights. And the thing that brings the most magic of all? Making gifts to share with others.
All three of these recipes are not only simple, they are starting points, waiting for your own ideas, creativity and inspiration to come forth. The High Desert Spice blend I make for the shop is inspired by my love of the French herb blend herbes de Provence; only here I make it with dried herbs that taste and smell like New Mexico. You can adjust it as it feels good to you. For instance, I like to keep a jar of this by the stove at all times to use on everything from soups, stews and beans to meats, veggies and even eggs. Because I use this all the time, I make it with mild red chile flakes. But if you want it spicier, you could easily add a hotter chile and/or chile powder.
The chocolate suns are a blank canvas for whatever you can imagine. The simplest sprinkling of pecans easily looks like a work of art spread atop the dark chocolate circle. The key is to use dried toppings like fruit, nuts, seeds, flowers and spices. The suns break apart beautifully and are as much fun to make as they are receiving as a gift.
Bone broth is a gift of love and nourishment. It takes more time, but it's worth every minute. This rich, collagen-filled broth has been made for hundreds of years. It's a labor of time and love that comes through with every sip. You can make this your own by following your tastebuds and adding the herbs and spices that sound good to you.
High Desert Spice Blend
1 cup dried marjoram leaf
1 cup dried organic lavender buds
1 cup dried rosemary leaf
1 cup dried red chile flakes
Preparation: Gently stir the dried herbs until they are evenly distributed. Fill clean, dry jars. Add a ribbon or card, and voila!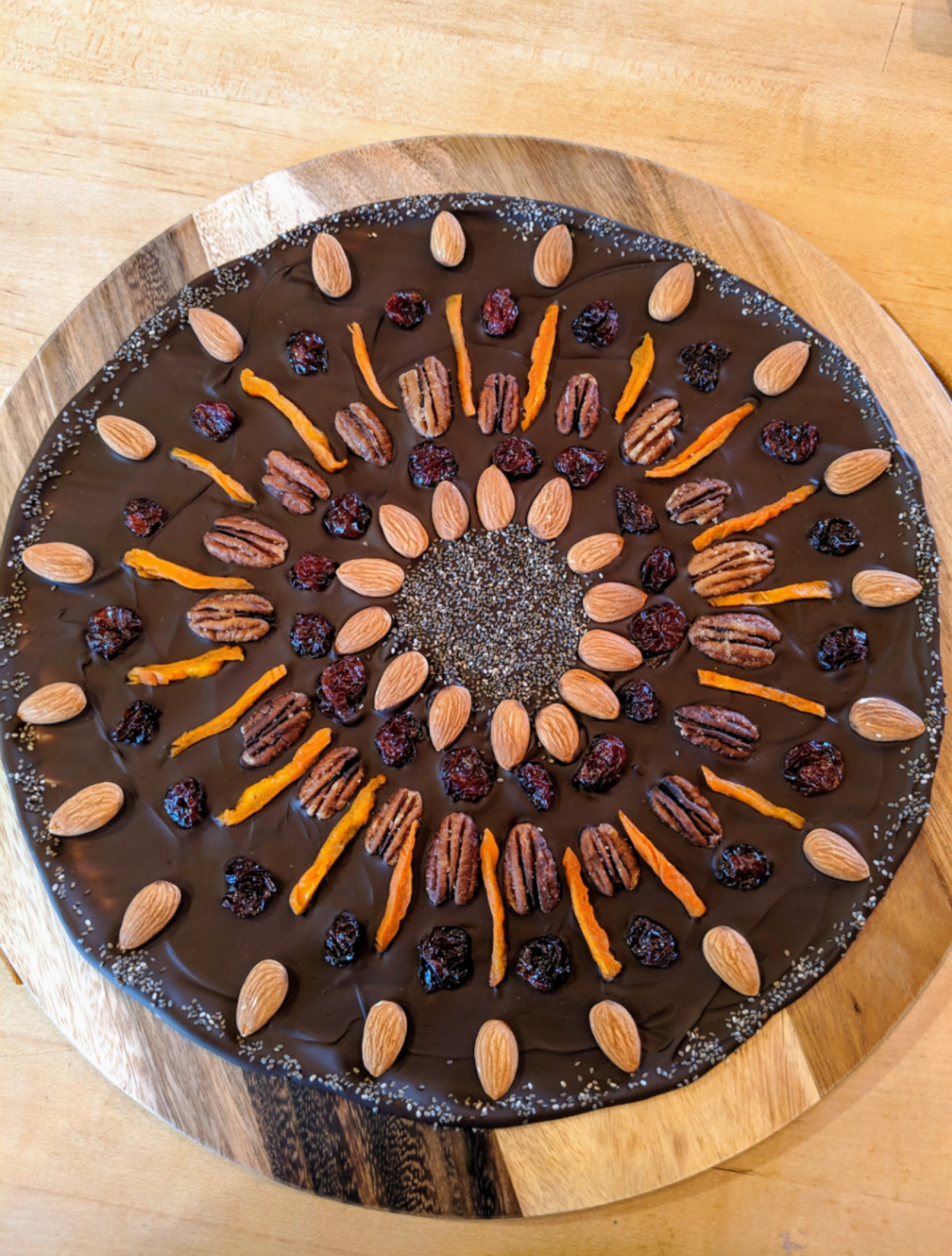 Chocolate Sun
½ pound dark chocolate chips or discs
1 cup your choice of toppings (nuts, dried fruits, seeds or herbs or spices)
Preparation: Line a large baking sheet with parchment paper. Using a sharp knife, finely chop the chocolate if it's larger than disc form. In a heatproof bowl, set over a saucepan of gently simmering water, heat the chopped chocolate, stirring occasionally, until it is about two-thirds melted; do not let the bowl touch the water. Remove the bowl from the saucepan and stir the chocolate until it is completely melted. Spread the chocolate onto the prepared baking sheet in a 1/2-inch-thick circle. If you have an offset spatula, I have found this works the best. Sprinkle toppings on evenly over the top or arrange in a pattern. Let yourself get creative: You won't regret it! Crack a little bit of sea salt over the top. Refrigerate the bark for about 10 minutes until hardened. Carefully place the sun in a parchment lined box, clean square of cardboard or a large plate. Carefully wrap with plastic or parchment before delivering. Be sure to keep cold and out of the sun.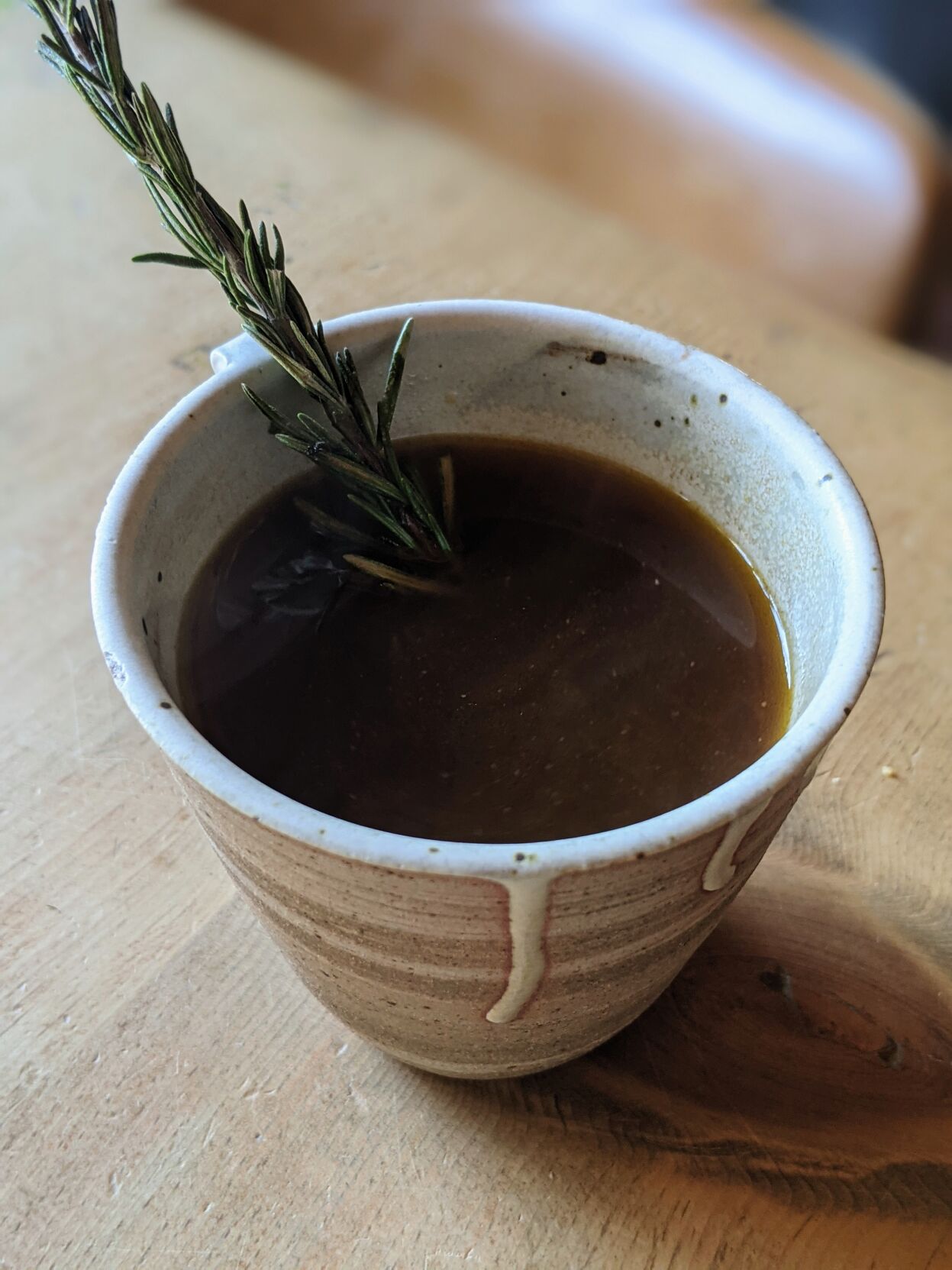 Bone Broth
Makes 6-8 cups; total time: 12-24 hours
2 pounds chicken or beef bones
1 large onion, peeled and quartered
2 carrots, washed and cut into quarters
2 dried chiles, stemmed and toasted for a few seconds in a hot pan
Pinch of dried or fresh herbs (my favorites are rosemary, thyme, sage and/or lavender)
2 teaspoons black peppercorns
2 tablespoons apple cider vinegar or lemon juice
Preparation: Preheat the oven to 450 degrees. Place the bones on a baking sheet and roast for 30 minutes or until caramelized but not burned. Transfer the roasted bones to a large stock pot or a slow cooker. Add the onion, carrots, garlic, chiles, herbs, black peppercorns and apple cider vinegar or lemon juice. Over high heat, bring the broth to a simmer. Turn down the heat to low and let slowly simmer. During the first hour or so, use a ladle to skim any impurities and fat that come to the surface. Continue simmering on very low heat for 12-24 hours. Strain through a fine mesh strainer, pour into clean glass jars and cool to room temperature before storing in the refrigerator for up to five days or freezer for up to six months. If freezing, make sure to leave at least 2 inches in the top of the jar. Make sure whoever you share this with knows to keep refrigerated or frozen.
Marianne Sundquist is a chef, food business consultant and shares recipes for home cooks on Instagram @chefmariannesundquist. She co-founded Stokli in 2020, an online general store with a mission to champion local growers and makers of dry goods. Visit stokli.com and email her at [email protected]